From a love affair to blackmail. Boyfriend steals 1MDB funds, girl threatens to tell all: It has all the makings of a Hollywood blockbuster, one of the more scintillating stories we have heard in years on Malaysian soil.
An ex-Goldman Sachs executive testifying in an embezzlement trial against another banker revealed that a Malaysian media CEO he had a love affair with blackmailed him into buying her a $10 million home in London.
Tim Leissner, 52, who pleaded guilty to taking part in Malaysia's 1MDB corruption scandal in 2018, told prosecutors at Roger Ng's trial on Tuesday that he had a decade-long affair with Rohana Rozhan, a former CEO of Astro Malaysia Holdings.
Leissner testified that Rozhan threatened to reveal his involvement in Ng's alleged $4.5 billion scheme with the Malaysian government to embezzle money from the 1MDB account in 2013 if he did not siphon $10 million from the fund to buy her a London home.
"Rozhan was very upset that I was ending our relationship to be with my then future wife, Kimora," Leissner told prosecutors, referring to his now estranged wife, model and reality TV star Kimora Lee Simmons, 46.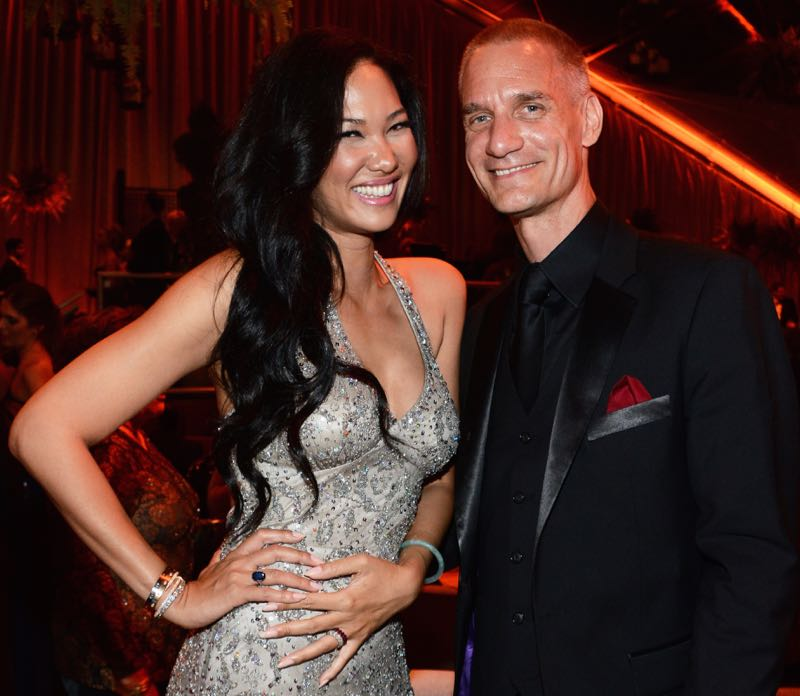 "If I didn't buy her a house, she would tell the authorities about my involvement in the 1MDB scandal. She was threatening to expose me. At the time – 2013 – I was very fearful of that."
Did Tommy Thomas Know?
I strongly believe that the then Attorney General, Tommy Thomas had knowledge about Tim Leissner buying a USD10 million home for his scandal with Rohana. When Tommy was elected as the AG on 04 June 2018, he was quickly placed to go into a full force assault against former premier Najib Razak to implicate him in anything and everything that spells 1MDB.
There is a possibility whereby in the midst of their investigations and cross referencing with the US Department of Justice, it could have been revealed that a property in London was purchased for Rohana with the stolen money. That revelation may have placed Tommy in a tight spot as Rohana was the CEO of Astro when the investigations were in full force. Rohana's boss indeed was Ananda Krishnan who was one of the closest friends and a known proxy, or even a crony, of Mahathir Mohamad.
So, how is the damage control going to be like?
In 2018 after Pakatan Harapan became the government, there were a number of top heads and CEOs who handed in their resignation letters. Some of the individuals who resigned were : 1. Muhammad Ibrahim (Bank Negara Malaysia) 2. Ismee Ismail (Media Prima Bhd) 3. Shazalli Ramly (Telekom Malaysia) 4. Rohana Rozhan (Astro) 5. Mohd Sidek Hassan (Petronas).
I was under the impression that those resignations listed above were all politically motivated as the new regime belonging to Mahathir were more comfortable with individuals of their own but it wasn't all about that, which now I am wondering if a certain resignation was done for a cover up.
Other Goals
On 07 June 2018, Astro Malaysia Holdings Bhd announced that group chief executive officer (CEO) Rohana Rozhan has given notice of her resignation, which will take effect from 31 Jan 2019. Astro said Rohana's resignation notice was due to her intention "to pursue other goals". Rohana also relinquished her positions in four other companies related to Ananda Krishnan.
A coincidence? I don't think so!
I doubt Mahathir would want to see a corporate figure linked close to his own circle being prosecuted for 1MDB. He cannot leave room for any mistakes.
Back to the court cases, she concealed a fact that she knew an act of crime had taken place and instead used it to extort the offender. She messed up bigtime by extorting money which she knew was already dirty.
She also knew that Tim Leissner wouldn't dare report it, hence the reason why she was bold enough. Bet she never knew what was coming to her. Bet she never expected that the entire world would zoom into her private life. Bet she never knew that one day the world would focus its attention on No. 42, Montpelier Street, London SW7 1HD, England.
What's next? I wouldn't be surprised if there are some sex videos or dirty pictures lying around here and there or a bunch of young lads claiming to be her sex slaves. Seemingly, this woman is just capable of anything.
Will her house and other assets be forfeited? Will her bank accounts be frozen? Will she be charged in court for extortion? Only time will tell. Or are the actions only meant for Najib, while everyone else goes scot-free? Again, only time will tell. – New Malaysia Herald
Facebook Comments